For Teens
Remember Us is partnering with March of the Living to invite teens to carry the names of lost children with them to the extermination camps.
Each participant receives two items before the trip, a keepsake memorial card (shown below) and a name badge with the name and biographical information about one specific lost child.
Our hope is that each teen will embrace the responsibility of working to make a better world, and a thriving Jewish world, in the name of the child he/she is remembering. In this way, each life can itself becomes a living memorial.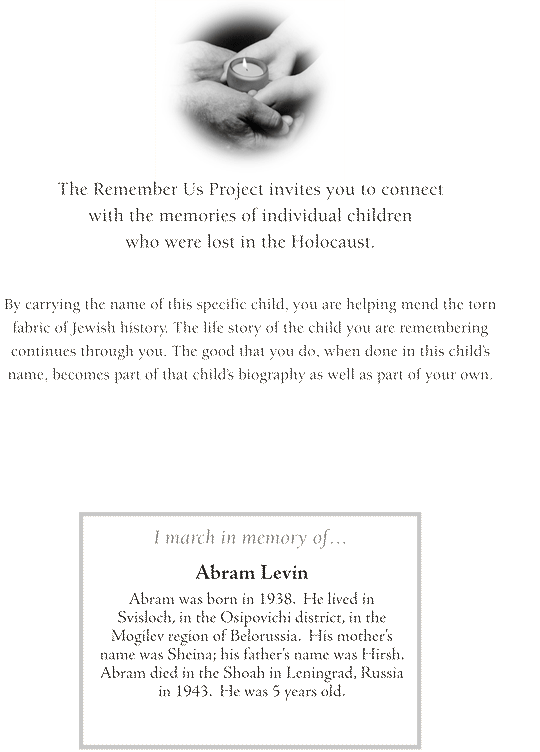 Keepsake Memorial Card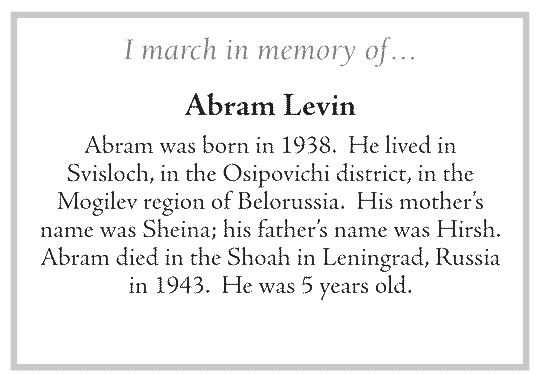 Name Badge
This opportunity is provided to teens without charge. Donations in the name of the remembered children help us bring this program to the next Jewish generation.